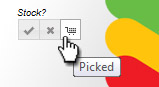 The Vehicle Health Checking system has been upgraded to allow part picking lists for each job on the EVHC system. This will greatly improve communications between the service and parts departments if used correctly. Find out more in this informative post. If you have any questions, please feel free to call Autoconnect Support.
For Service Advisors:
When marking a job as authorised/sold, use the "Request parts to pick stock" check box to send an alert to parts of a stock pick request.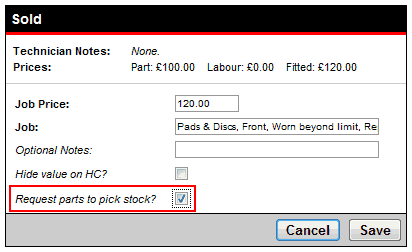 For the Parts Department:
A vehicle with a stock pick request will be highlighted with a blue line. Click the vehicle information bar to expand the jobs for the vehicle. Items with a shopping trolley icon under the 'Stock?' header require picking. Once picked, click the trolley icon and select save. This will clear the job line indicating that it has been saved successfully.
If there is no stock, select no stock and press save. The job will remain in the picking list until it is marked as picked.