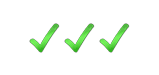 To add EVHC to your Trusted Sites list please follow these steps.

1. In Internet Explorer click Tools. (If you cannot see tools across the top of your window press the 'Alt' key and it should appear.)
2. Click Internet Options.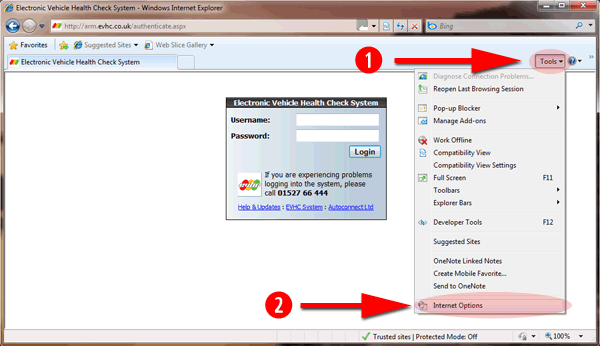 1. Click on the Security tab at the top.
2. Select Trusted Sites.
3. Click the Sites button.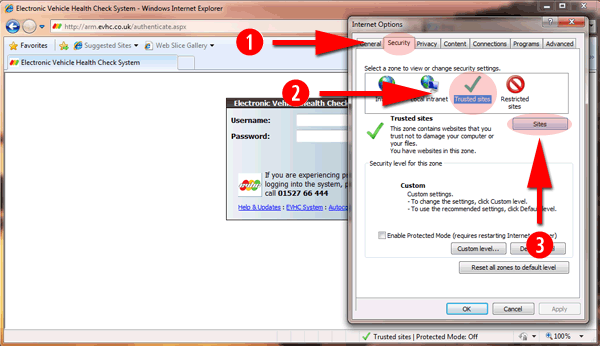 Untick the 'Require sever verification' check box.
Repeat these steps for http://www.vhcmanagement.co.uk, http://www.vhclog.com and http://*.evhc.co.uk
1. Enter website address into the 'Add this website to the zone' text box.
2. Click Add.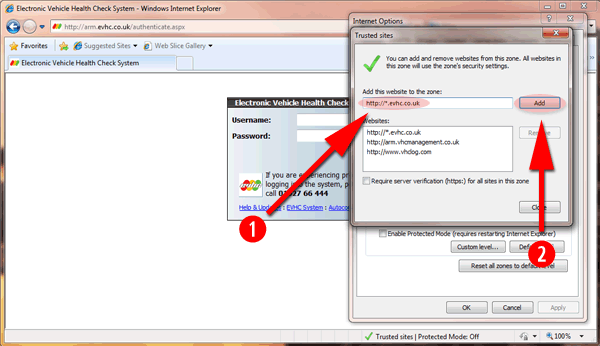 1. Click the Close button.
2. Click the Ok button.